2020 January A plus advance activity schedule
Date: January 15 and 16, 2020
GROUP PRESENTATION using power point
-all students are required to have their presentation every MONTH using power point presentation. It's a very effective way for students to practice their public speaking skill but also to boost their confidence speaking in front of many people.
-with the demand of international and multi-national companies for workers who can not only understand, write and speak the language but also have the confidence to speak in front of his clients, customers and colleagues –this activity trains ESL-students to practice and polish their skills in English using mass media.
파워포인트를 사용한 프리젠테이션
많은 대중앞에서 말하는 기회를 가지는것은 영어에 대한 확신을 가질수 있는 계기가 되며
영어공부에 효과적입니다.
Date January 31, 2020 –ACTUAL TOEIC TEST
-qualified students with a level of high beginner and up are encouraged to take the Actual Test Listening and Reading Part.
7:30-8:30 AM Listening test and 5:30-6:30 Reading Comprehension Test
Date: January,18 and 25, 2020 –IELTS MOCK TEST
Date: FOR SPARTA STUDENTS ENHANCEMENT TESTS:
토익과 IELTS 모의 테스트 진행(레벨별)
아이엘츠 경우 원하시는 만큼 모의고사를 치룰수 있습니다.
ALL STUDENTS: EVERY WEDNESDAY 5 MINUTES QUIZ
Every Week Speaking Test & Every Friday Vocabulary TesT
Date: January 18 and 25, 2020 SATURDAY CLASS WITH THE HEAD TEACHER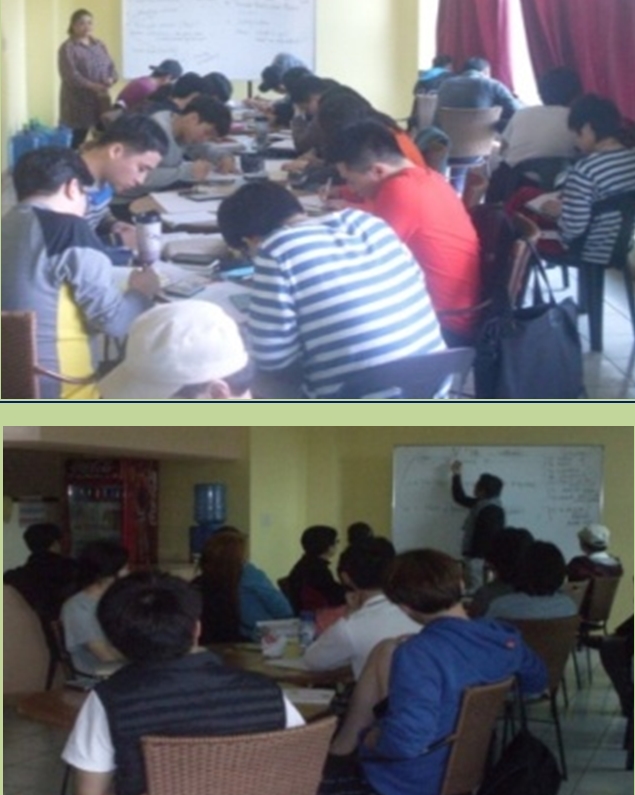 -every Saturday the head teacher conducts classes at 1:00 to 2:00 in the afternoon all levels of students can enter this class. After attending the lecture class the students are entitled to a 2hrs free class next Saturday from 8:00-10:00 or 10:00-12:00 man to man class.
매주 토요일 수업진행
1시부터 2시까지 모든학생 참석가능 헤드티쳐와 그룹수업


이후에 2시간 맨투맨 수업제공(오후)


Date: January 10 & 24, 2020 GROUP CLASS ACTIVITY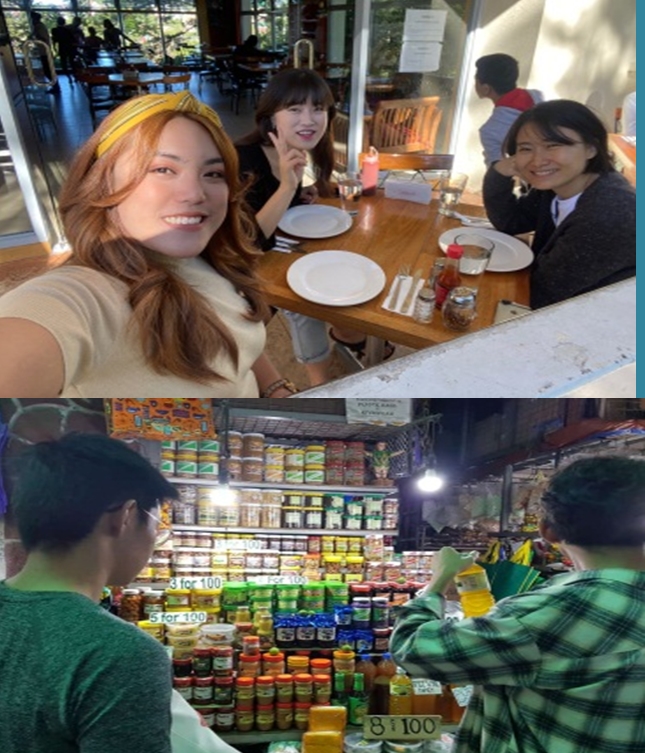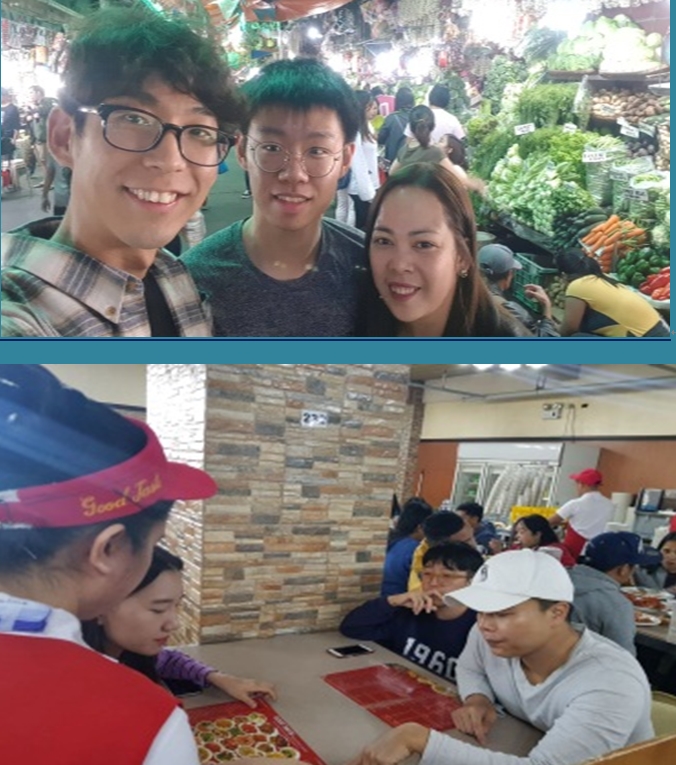 - group classes are allowed to go on an activity with their group class teachers to apply what they have learned from the class like ordering food, buying something at the market or mall, sometimes going to famous universities to interview university students and a lot more or stay in school for cooking activity. They also have the chance to know more about Filipino culture and visit famous places or landmarks in BAGUIO City.
바기오 랜드마크 방문 / 필리핀문화 알아보기 / 다양한 요리해보기 / 유명대학에서 대학생과 인터뷰해보기 등등
Date: TEACHERS' DAILY ENHANCEMENT (IELTS TRAINING/GRAMMAR/PRONUNCIATION (Mon-Thurs) (Friday Test)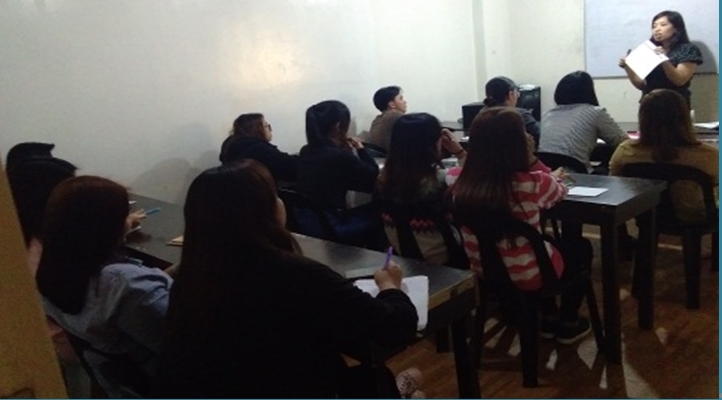 Date: January 9 & 23, 2020 PROFICIENCY TEST


-students take the exam every 6th week: exams include the 6 macro-skills in English namely – Grammar, Speaking, Pronunciation, Listening, Reading, Writing, and Vocabulary.
-this will in turn determine their new level, their difficulties and strong points in English making it vital for the teachers to teach them more effectively.


Date: January 6 & 20, 2020 CROSS CULTURE ORIENTATION
-new students are oriented on how to live in Baguio City and what are some important ordinances that each foreign students should know. They are also introduced to different ethnic groups living in the City and in the Cordilleras as well their culture. Famous landmarks are shown to them as to their locations and history. This would prepare the students to better adjust to a new environment.
Monthly Program: Back to School Activities
Date: January 31, 2020
date: January 3 & 17, 2020